Is there any sibling discount?
Yes, your second (& subsequent) child will enjoy a 10% rebate on Day Care fees upon confirmation provided the older child is still registered in a program with us.
Is LYC childcare privately owned?
LYC Child Care Centre is a subsidiary of LYC Healthcare Berhad, a listed company on Bursa Malaysia.
How soon my child can start?
Provided the Centre has an opening, then you will be required to complete an enrollment form and child profile form for each child you wish to enroll. Once you have returned the complete forms and paid your enrollment fee and bond, your child/children may be able to commence care as soon as they have completed at least 1 orientation session.
It is LYC Child Care Centre policy that after enrolment at our Centre, your child/children must start within two weeks. Special consideration may be considered leading up to the Christmas and New Year Period when some vacancies can be offered and confirmed in advance (a period greater than four weeks) to assist families in planning for their next year commitments.
How long is the waiting list?
It is quite difficult to say exactly how long the waiting list is as there are many contributing factors such as;
the age of the child (which will determine which room the child should be enrolled in)
the required days (some families require one or two days while others require full time)
the preferred start date (some families require care to start as soon as possible while others are not wanting to start for 6 months or so)
It is important to ensure your families' registration on the LYC Child Care Centre waiting list so we are fully aware of your care requirements and can attempt to meet your needs when and if a spot becomes available. Usually, you will receive a courtesy phone call from LYC Child Care Centre alerting you to any possible vacancies for your consideration a month or two before you require care.
Once I enrolled my child, how long am I committed for?
There are no long-term commitments or contracts to be signed when enrolling your child at LYC Child Care Centre. Although we aim to create an environment that promotes long term partnerships with each family who chooses to enroll with LYC Child Care Centre, families must provide us with a minimum four weeks' notice in writing to cease care.
Does LYC Child Care Centre allow children into the centre if they are not well?
The health and safety of children is our highest priority at LYC Child Care Centre, so children must not attend if they are unwell. Sick children can also compromise the health and safety of other children in the Centre, therefore, we seek your cooperation and understanding.
What do I bring for my child each day?
We request that each child has a bag for their personal belongings. Families need to ensure that all their children's belongings are clearly named/labelled. To assist us in meeting all your child's needs we ask that the following items are provided:
change of clothes for all weather conditions (enough underwear if under toilet training)
Diapers (preferably PULL UPs) if your child is still in the progress
ready made up bottles or premeasured formula and sterilised bottles (if required)
comforters (dummy, teddy, blanket etc.)
drink bottle/spouts with strictly water only
What will my child do at your LYC Child Care Centre?
When the child care service first opens in the morning, all children who arrive early will participate in an integrated age group program. This part of the day is a great opportunity for siblings to spend time together, also a great opportunity for children of varying ages to interact and learn from one another. Meanwhile, infants with will be ushered into their respective area.
As more children arrive, the caregiver will then move children into their age appropriate rooms to begin their day. Each room then adopts their own planned programmes and routines for the day as well as meeting the children's routine of mealtimes and rest/sleep times. The basic outline of the room routine will include both indoor and outdoor educational programmes which have been specifically developed to cater for the strengths, interests and learning opportunities for the children. Each program is age appropriate and has been planned to meet individual and group objectives that have been developed through observations of the children.
Towards the end of the day as children start to go home, the remaining children will once again participate in an integrated age group program.
In each of the children's rooms, the educators will record important information about your child in the daily information sheet or into communication books which are always available for families for a quick reference. Caregivers will record what your child has eaten, hours they have slept and frequency of feedings they have had for that day. The educators will discuss with parent(s) what activities their child has participated in throughout the day, allowing the opportunity for parent(s) to discuss the day's events with their child.
What qualifications do your LYC Child Care Centre staff have?
Our staff comprise of qualified and experienced local nurses and early childhood educators. To ensure we are well-equipped to provide the best care for your child, we also conduct peer coaching and mentoring, regular training sessions and workshops for enhanced awareness, understanding and knowledge of the guiding frameworks of various creative curriculum components.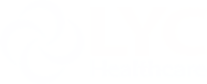 T – G – 1 Plaza VADS,
Jalan Tun Mohd Fuad,
Taman Tun Dr. Ismail,
60000, Kuala Lumpur.
+603 7733 9622
+6012 9654335